I need a new token!
Issue
I lost my EMS token and now I can't set up new installations.
Environment
Resolution
Browse to https://ems.element.io/on-premise/subscriptions and you will see a page with all of your subscriptions that looks similar to:

For your subscription, click on the "View Tokens" button and you will see this view: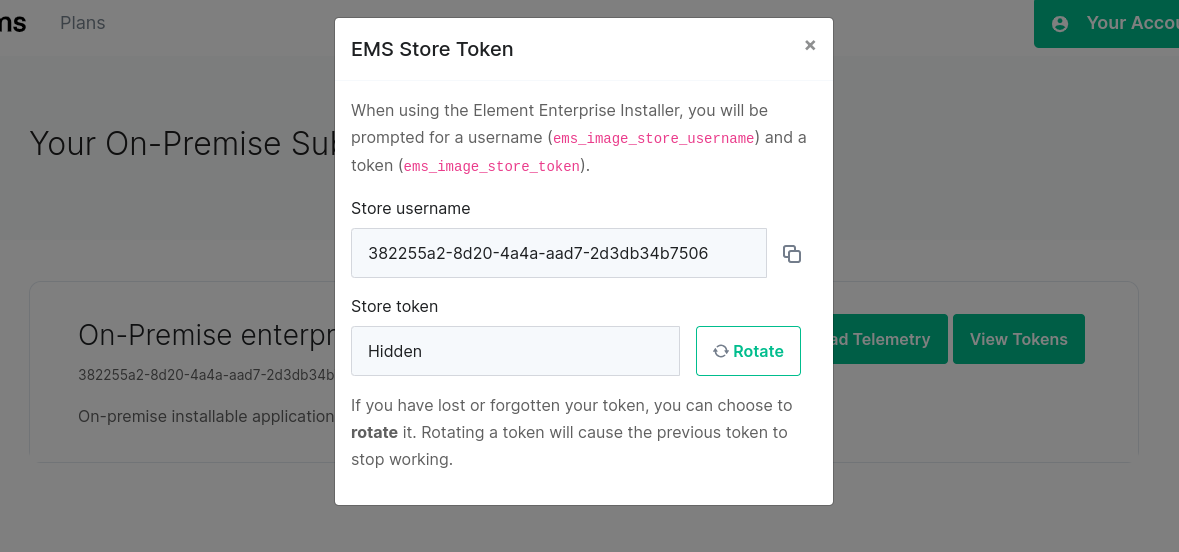 On this page, click "Rotate" and you will be presented with a new token. Take care to keep it in a safe place.
Root Cause
A token is required for an Element Server Suite setup to talk to EMS and pull down the required software.