The Middle Panel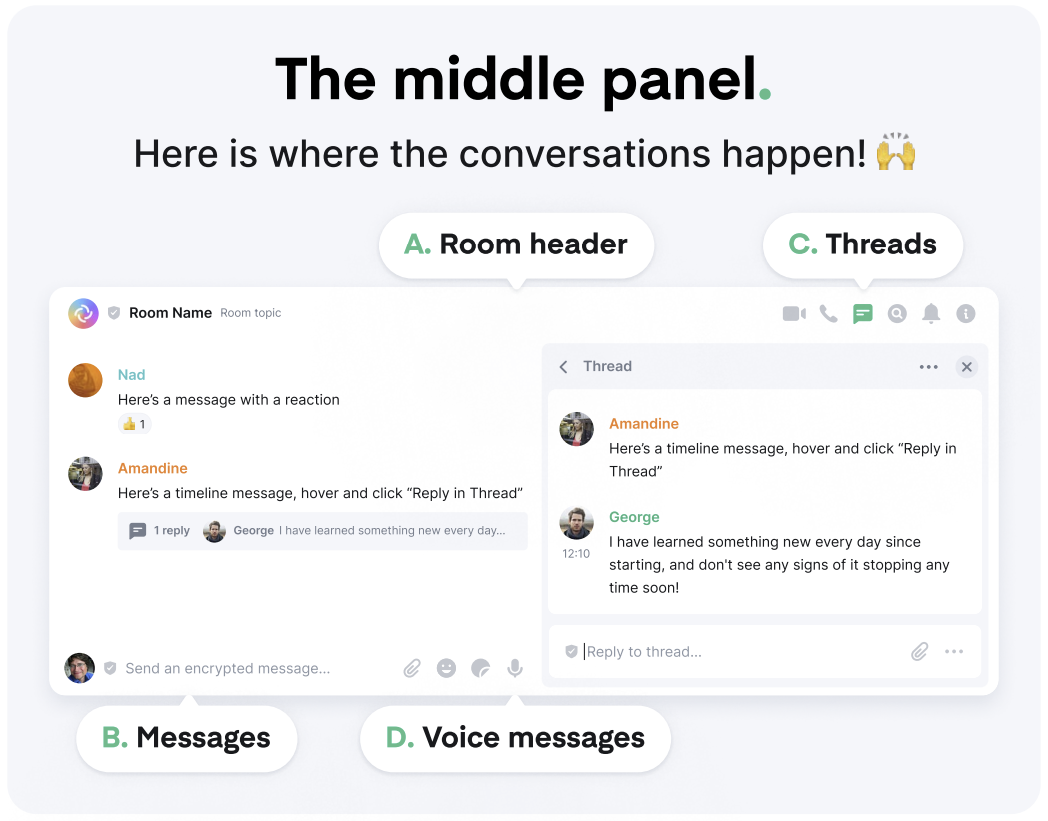 A. Room header
Shows you the room name and a quick summary of the topic. Settings and details of the room can be found and managed in the right hand panel (see separate section).

Start a video or audio call when you're in a room or coversation by clicking on the icons in the "Room header".
B. Messages
Send a message by typing into the composer. Hit enter to send.
Notify someone in a room by writing their name or @ before their name.
Send a file either by drag and drop or click on the paperclip to browse your filesystem. You can also copy/paste into the composer.
React with emojis 😁 by hovering on a message and clicking the smiley face!
Reply to a message by hovering on a message and clicking the reply button.
Edit a message you've sent by hovering on the message and clicking the edit button (the room will be notified of edited messages).
Remove a message you've sent by hovering on it, clicking the 3 dots option button and choosing "remove" (the room will see a note that a message has been removed).
Format text by highlighting your message in the composer. You have options to bold, italics, strikethrough, code block and quote messages.
Forward a message by highlighting your message, clicking the options button and choosing "forward". You can then choose which room or conversation you want to forward it to.
Quote a message by hovering over your message and clicking the options button. You can then click "Quote" and type in your desired message.
C. Threads
Threads move message replies out of your timeline to help declutter the main feed, keep topics together and "catch up" on conversation easier.

You can see Thread responses and respond/react to them.

And see Threads in a room on the Thread panel.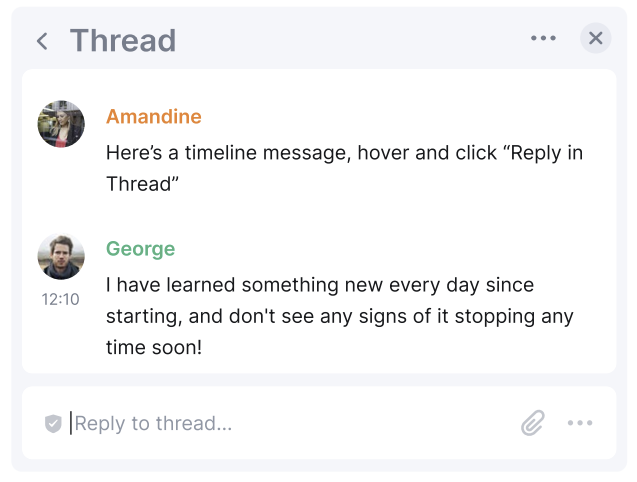 Tap on a message to bring up options then "Thread / Reply in thread"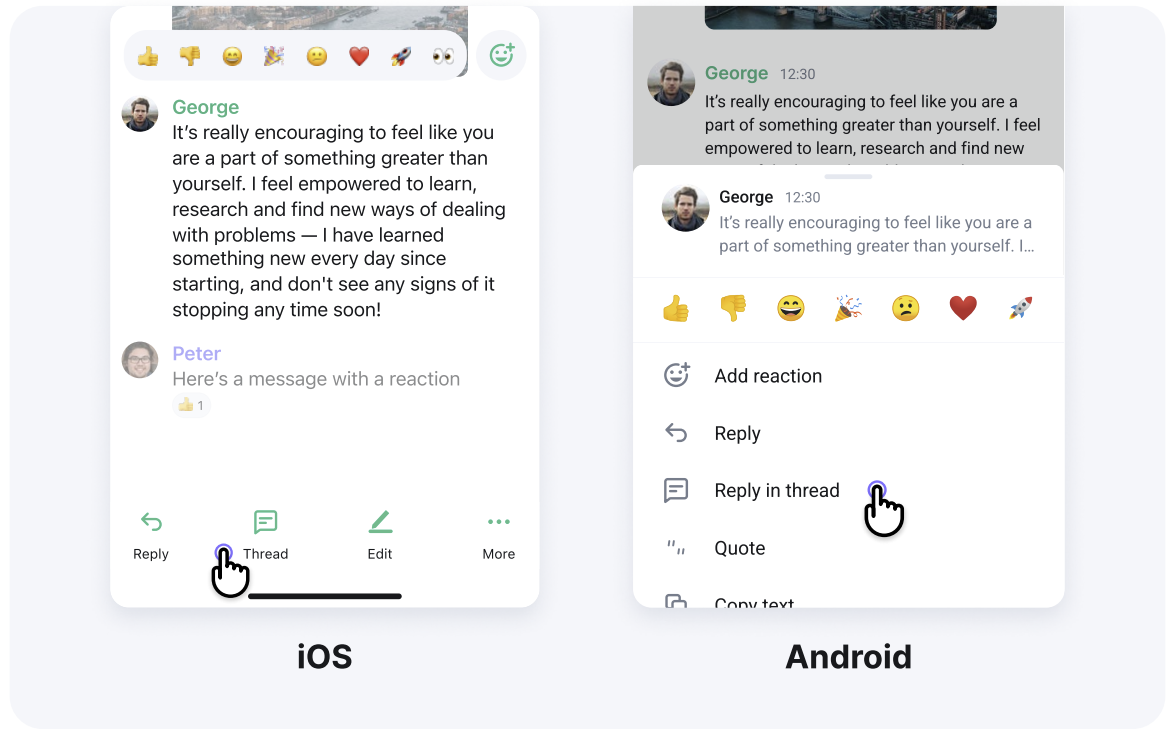 D. Voice Messages
Send a voice message when you re in a room by clicking on the microphone in the "composer" bottom right hand corner.